The hour cometh, and now is, when the true worshippers shall worship the Father in spirit and in truth: for the Father seeketh such to worship Him
(St. John 4:23).
A message from Fr. Tarsitano
Our goal in Connersville is to create nothing new, but simply to be faithful to the tradition which brought the truth of Christ to generations of faithful American Christians. We seek to build an embassy of Christ's love by providing an ordered way of life which encourages community and solidarity in exchange for nihilism, materialism, and despair. There is work to be done and incredible challenges to be overcome, but we take solace in St. Paul's words to the first Roman church plant: "…if Christ be for us, who can be against us?"
Service Schedule
Morning Prayer and the Holy Communion
Sunday 10:00 a.m.
Evensong and Catechism
Sunday 4:00 p.m.
Morning and Evening Prayer

Mon.-Fri. 7:00 a.m. and 5:15 p.m.
Wednesday Bible Study and Supper 
Join us at the Vicarage: 6:00 p.m. 
Trinity XX 2021
This wedding garment then, this sign that we are ready to enter the feast today, and at the beginning of the new world, is not something for which we can buy or barter; no guru or life coach has it; no pretty face or wise heart can whisper it into our ears. There is no earning it; there is no selling it; there is only the gracious gift of the Lord who was bound for our sake and cast into the outer darkness for our sins only to shine His light even in the pit of hell and break the chains of death forever. We are either in the darkness, or we are with the king who defeated it. Just as God covered the nakedness of Adam and Eve with a sacrifice after the first sin of man, God covers our nakedness in the righteousness of the victorious victim, Our King and Savior Jesus Christ. As St. Paul tells us, again and again, we must cast aside the old garment of our wickedness and clasp tightly the garment of Christ. The internal rebirth of our heart, soul, and mind cannot but be seen by the fruit we bear for the Kingdom of God. Our outward life, seen by God and man, is the outward sign of the new heart death cannot silence. It is not our riveting testimony or emotional conversion or whatever other markers we use to designate ourselves as saved that reveals what garment we wear; it isn't our identification on a form as Christian or even the number of years we have attended church that shows our true colors; no, it is the the lively faith which cannot but express itself in faithful prayer and sacrificial love.
---
Sermon Date: October 17, 2021
March 28th, Palm Sunday, Holy Communion — 10:00 a.m.March 29th, Monday before Easter, Holy Communion — 5:00 p.m.March 30th, Tuesday before Easter, Holy Communion — 5:00 p.m.March 31st, Spy Wednesday, Holy Communion— 5:00 p.m.April 1st, Maundy Thursday, Institution of...
Trinity Anglican Church is now open for public worship: Service Schedule Morning Prayer and the Holy Communion Sunday 10:00 a.m. Evensong and Catechism Sunday 4:00 p.m. Morning and Evening Prayer Mon.-Fri. 7:00 a.m. and 5:00 p.m. Wednesday Bible Study and Supper ...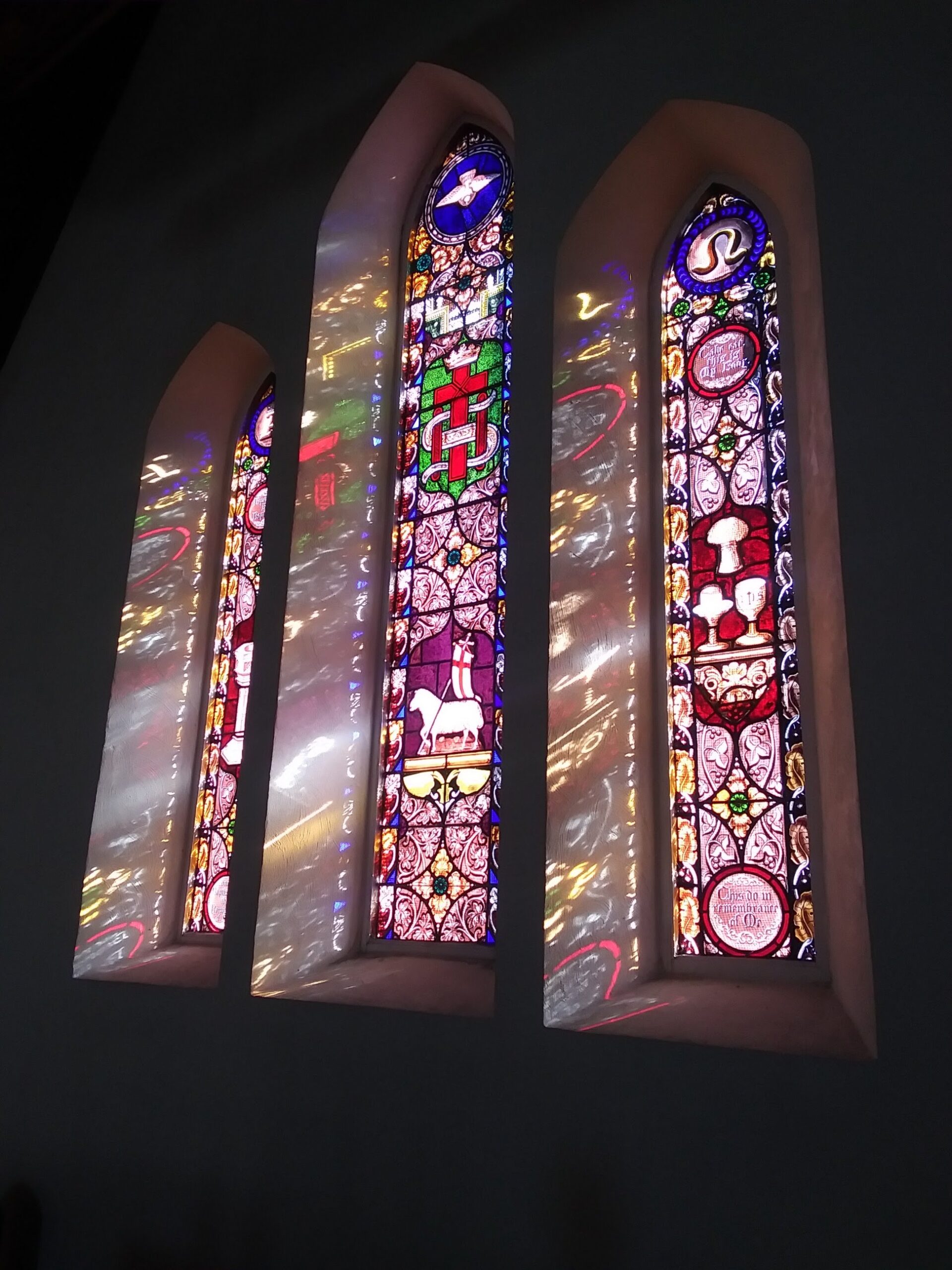 Join us on Saturday, March 6th, between 2:00 p.m. and 4:00 p.m., for the Trinity Anglican Church Open House. All are welcome to tour this beautiful Connersville landmark and meet Fr. Tarsitano and his family. Refreshments will be provided.