The hour cometh, and now is, when the true worshippers shall worship the Father in spirit and in truth: for the Father seeketh such to worship Him
(St. John 4:23).
A message from the Pastor
Our goal in Connersville is to be faithful to the tradition which brought the truth of Christ to generations of American Christians. We seek to build an embassy of Christ's love by providing an ordered way of life which encourages community and solidarity in exchange for nihilism, materialism, and despair. There is work to be done and incredible challenges to be overcome, but we take solace in St. Paul's words to the first Roman church plant: '…if Christ be for us, who can be against us?'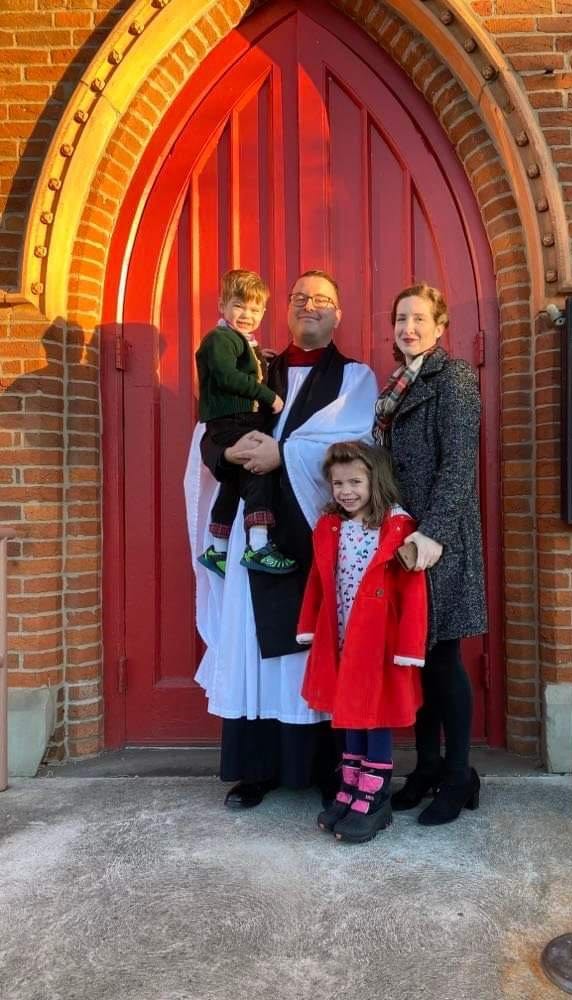 We are a living example of the Scriptural Church. Through the Bible and the Book of Common Prayer, the Anglican Christian can hold in his hands the very way to everlasting life.
This rule of faith is our heritage; the new heaven and earth is our home.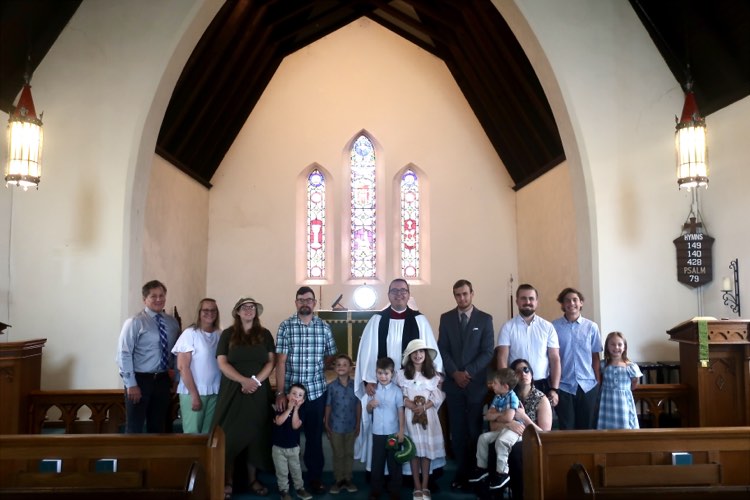 Service Schedule
Catechism (Christian Education)
Sunday 9:45 a.m.
Morning Service
Sunday 10:30 a.m.
Evening Prayer
Sunday 4:00 p.m.
Daily Office (30 minute prayer services)

Monday, Tuesday, Thursday, Friday 8:00 a.m. and 4:30 p.m.
Wednesday 8:00 a.m. and 5:00 p.m.
Wednesday Supper and Bible Study
Join us at the Parsonage (the blue house): 6:00 p.m.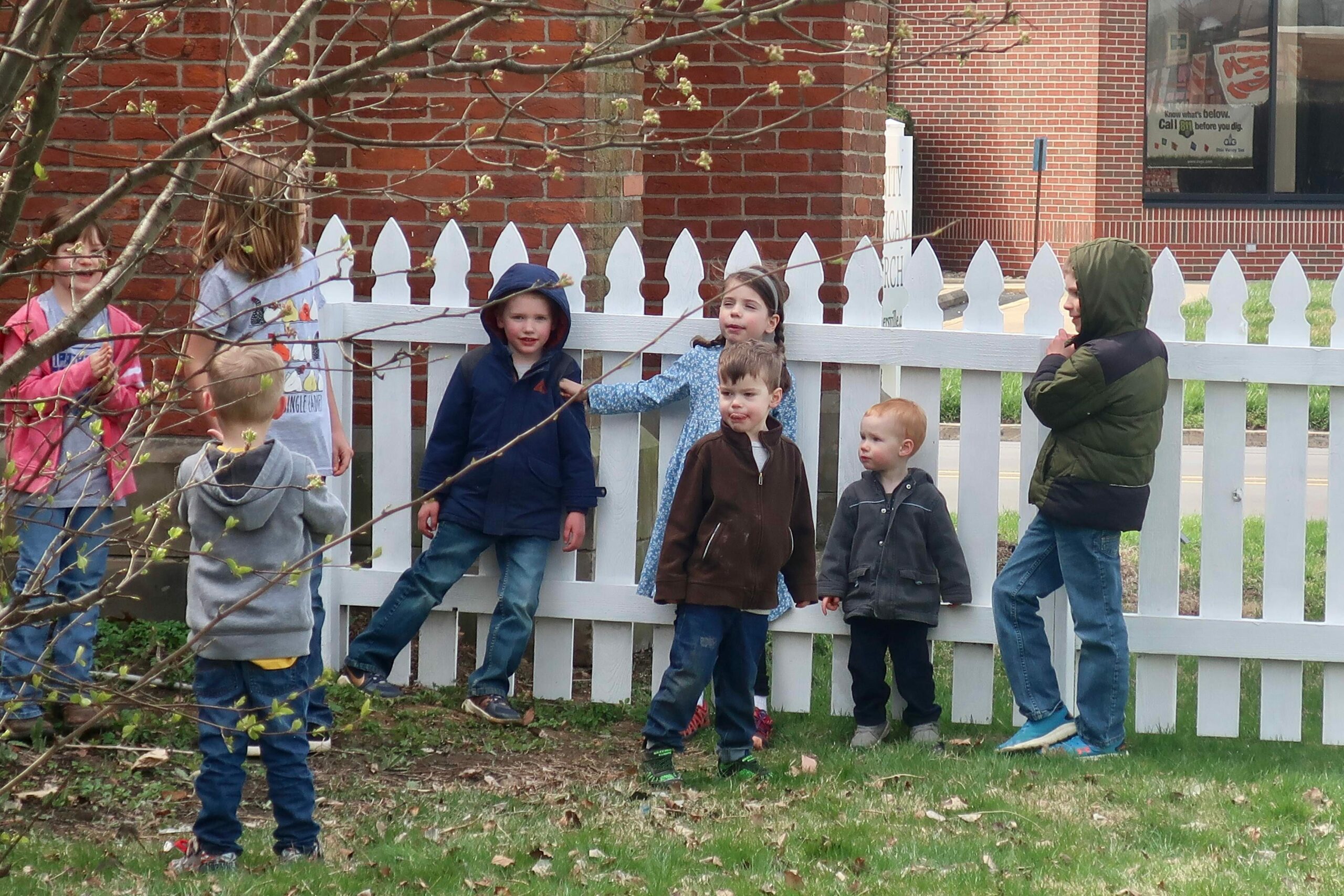 Home Schoolers Welcome
The raising and discipling of young, immortal souls is the most important work of every generation, and our church stands as a ready and fully committed ally for those who have sacrificed so much for the little children our Lord so greatly loves. Talk to our pastor about opportunities for prayer, workshops, and cooperative learning.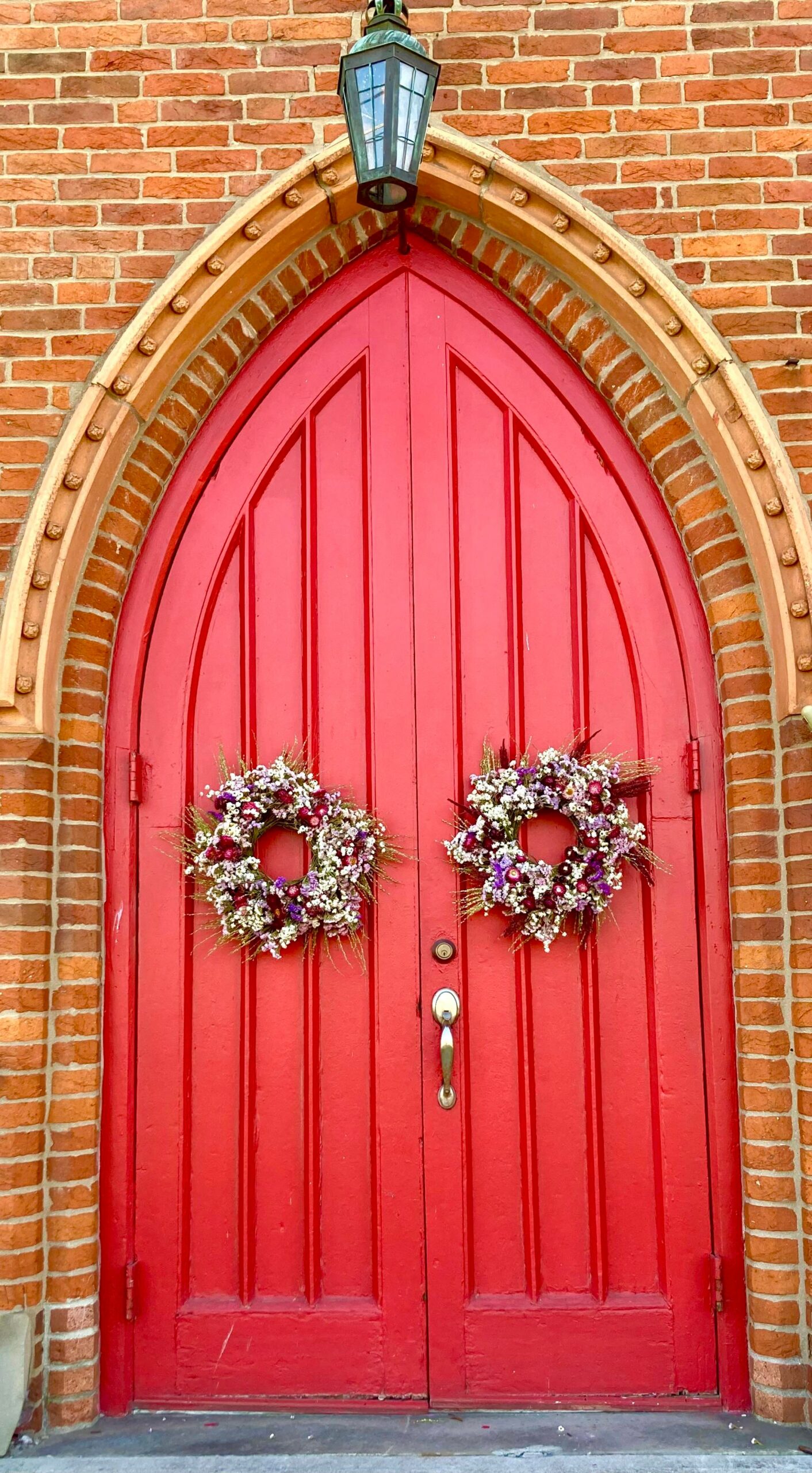 The Sixteenth Sunday after Trinity 2023
The actions of Jesus, interrupting this ritual of mourning, are then quite terribly cruel if not for the fact that He is the One who created life in the first place, and further, He has come to birth the new world from His own body and blood. Telling a grieving widow to 'Weep not,' while pushing past her to touch the unclean death box being purged from the village; thereby, making Himself unclean in the process—all because he had compassion on this grieving widow—gives us a window into God the Son's entire mission to save the world. As St. Paul tells us in his 2nd letter to the Corinthians: Jesus, who knew no sin became sin for us, so that we might become the righteousness of God. Jesus embraces death itself so that we can be freed from sin and death in a transformation just as shocking and incredible as compelling a dead boy to return to his mother's side. Through the Cross, our Lord covers Himself in the unclean death acts of the world, for on the first Good Friday, Jesus will literally take this boy's place in the tomb and cause His own blessed widowed mother to grieve as humanity rips her precious and perfect son apart. Here is the great and terrible price of the end of death—the price of wiping away all tears, the price of saying 'Weep not.' Justice demands a sacrifice; Love provides a Savior.
---
Sermon Date: September 24, 2023
Holy Week at Trinity Sunday before Easter - 10 am Monday before Easter - 5 pm Tuesday before Easter - 5 pm Wednesday before Easter - 5 pm Thursday before Easter - 5 pm Good Friday - 12 pm Easter Even - 5 pm Easter Day - 10 am Luncheon and Easter egg hunt to...
Join us to begin the forty day preparation for Lent at 5:00 p.m. on Feb. 22. We can't truly know how glorious the sacrifice and resurrection of Christ is until we face our sins. It is only then that we may cling to Man's only hope: the Cross and Empty Tomb.
One of our younger members sang the opening solo to 'Once in Royal David's City'