The hour cometh, and now is, when the true worshippers shall worship the Father in spirit and in truth: for the Father seeketh such to worship Him
(St. John 4:23).
A message from the Pastor
Our goal in Connersville is to be faithful to the tradition which brought the truth of Christ to generations of American Christians. We seek to build an embassy of Christ's love by providing an ordered way of life which encourages community and solidarity in exchange for nihilism, materialism, and despair. There is work to be done and incredible challenges to be overcome, but we take solace in St. Paul's words to the first Roman church plant: '…if Christ be for us, who can be against us?'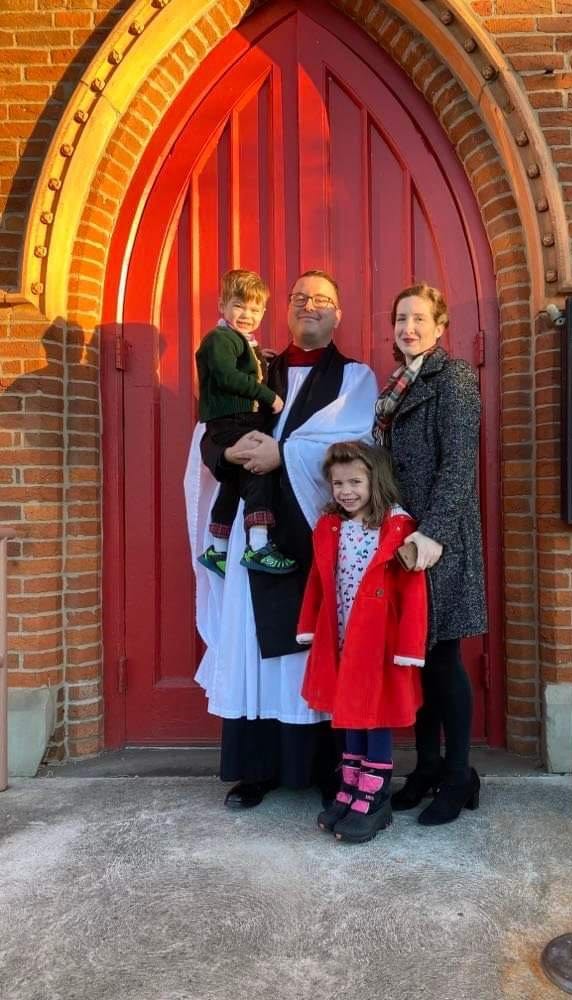 We are a living example of the Scriptural Church. Through the Bible and the Book of Common Prayer, the Anglican Christian can hold in his hands the very way to everlasting life.
This rule of faith is our heritage; the new heaven and earth is our home.
Service Schedule
Catechism (Christian Education)
Sunday 9:45 a.m.
Morning Service
Sunday 10:30 a.m.
Evening Prayer
Sunday 4:00 p.m.
Daily Office (30 minute prayer services)

Monday, Tuesday, Thursday, Friday 8:00 a.m. and 4:30 p.m.
Wednesday 8:00 a.m. and 5:00 p.m.
Wednesday Supper and Bible Study
Join us at the Parsonage (the blue house): 6:00 p.m.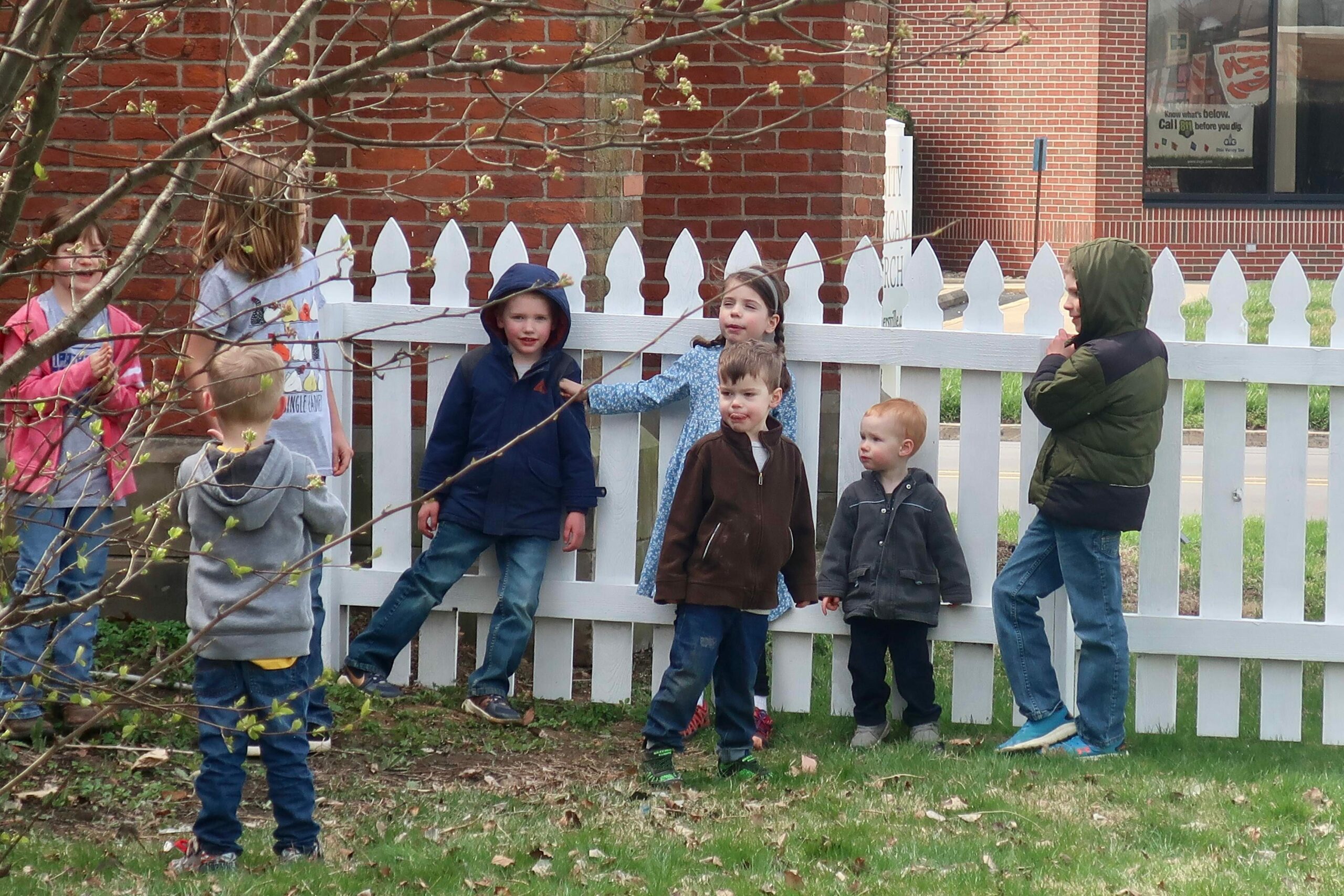 Home Schoolers Welcome
The raising and discipling of young, immortal souls is the most important work of every generation, and our church stands as a ready and fully committed ally for those who have sacrificed so much for the little children our Lord so greatly loves. Talk to our pastor about opportunities for prayer, workshops, and cooperative learning.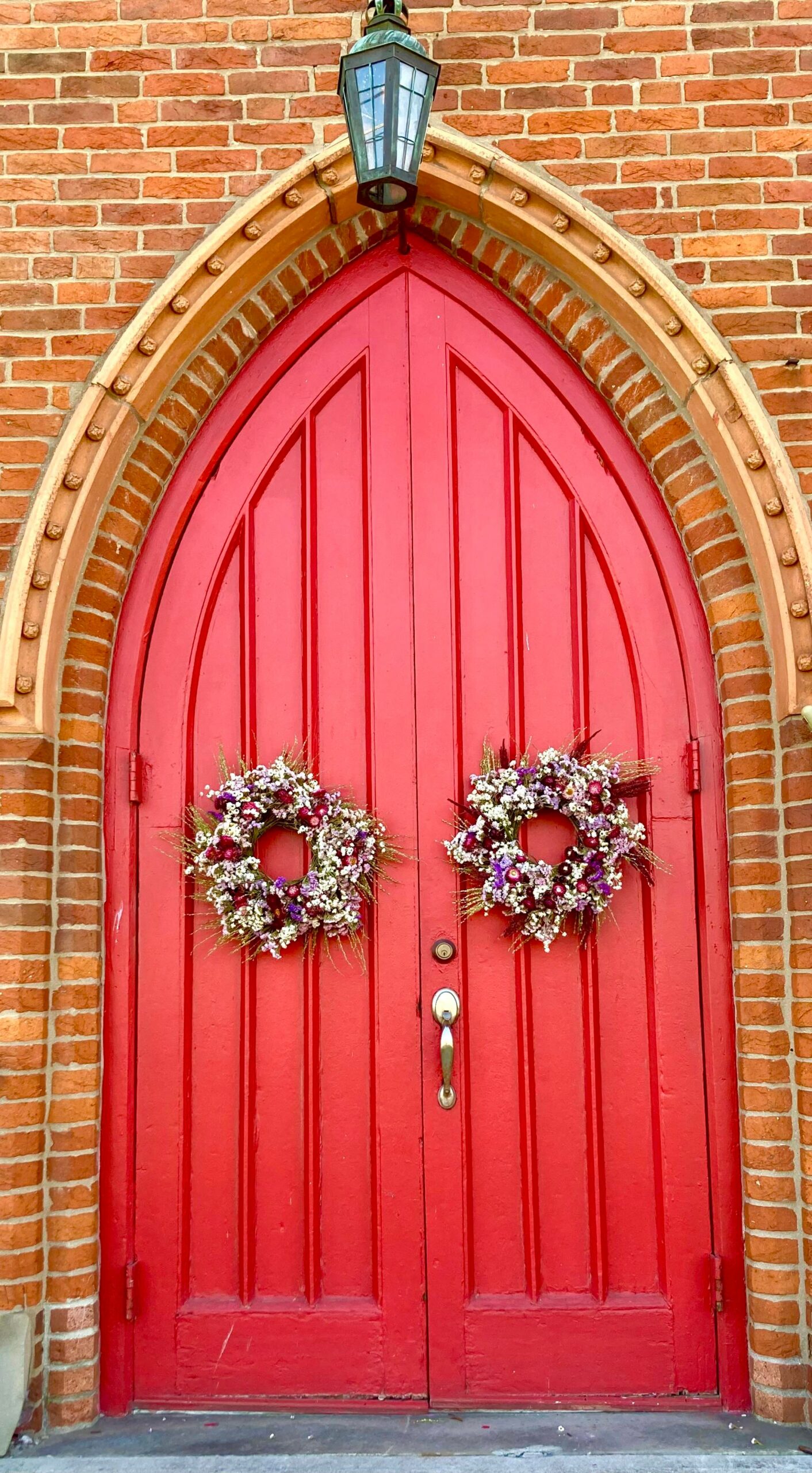 Whitsunday 2023
This special role is why our Lord calls the Holy Spirit, 'the Spirit of truth.' Christ has perfectly revealed Himself as the 'the way, the truth, and the life.' Christ is the embodiment of truth because truth is more than a lifeless fact or even a holy doctrine—truth is the person by whom all things were created. And so, in our tragic and blessed age, the Holy Spirit serves as the ultimate lifeline back to reality, back to the truth all our questions and fears are groping toward. Anglican writer and apologist C.S. Lewis once said, 'I believe in Christianity as I believe that the sun has risen: not only because I see it, but because by it I see everything else.' The Holy Spirit, through Word and Sacrament, gives us a template for living by which truth can be received and obeyed— a way of living in the eternal realities our fallen world wars against. It is this living relationship with God the Holy Spirit which makes the Christian life so much more than a checklist of dos and don'ts but a portal into the life of the Trinity: an invitation into communion with the divine. Against all other creeds, the Christian life is a simple and transcendent life of prayer and fasting and feasting, joyful suffering and holy witness, a life whose roots dive deep into the earth and whose branches reach up to the heavens. This transcendent rootedness will see us through any storm and provide ample opportunity to bear good fruit for the kingdom of God. It is a life of peace as our neighbors and enemies run from distraction to distraction until they can't run anymore.
---
Sermon Date: May 28, 2023
Holy Week at Trinity Sunday before Easter - 10 am Monday before Easter - 5 pm Tuesday before Easter - 5 pm Wednesday before Easter - 5 pm Thursday before Easter - 5 pm Good Friday - 12 pm Easter Even - 5 pm Easter Day - 10 am Luncheon and Easter egg hunt to...
Join us to begin the forty day preparation for Lent at 5:00 p.m. on Feb. 22. We can't truly know how glorious the sacrifice and resurrection of Christ is until we face our sins. It is only then that we may cling to Man's only hope: the Cross and Empty Tomb.
One of our younger members sang the opening solo to 'Once in Royal David's City'