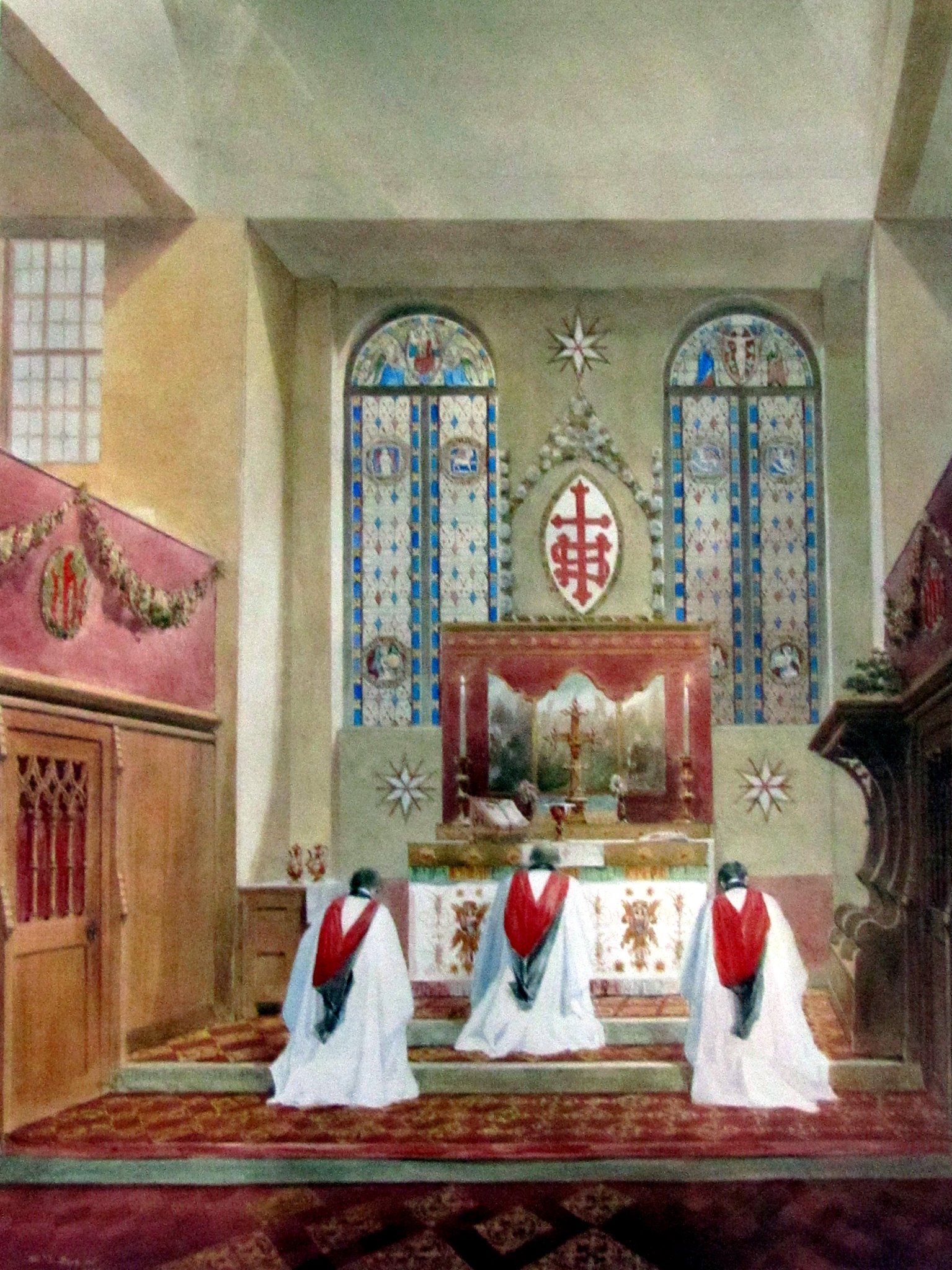 Come

 unto me, all ye that travail and are heavy laden, and I will refresh you  
(St. Matthew 11:28).

Welcome to Trinity
If you have never experienced Anglican worship before, then there are three things we wish to share:
​
First, everything about our worship is patterned after heaven. 
From the basic architecture of our building to the songs we sing, the reverent order of the service and the celebration of the Holy Communion, all are a participation in the realities which are found in heaven. As you will hear in the liturgy, we gather together to lift up our hearts to worship Almighty God in and through Jesus Christ our only Mediator and Advocate by the power of the Holy Spirit our Comforter.
​
Second, the Bible is our basis for worship. 
Holy Scripture reveals to us what heaven is really like and what worship is found there. Our liturgy flows from Holy Scripture and is saturated with it. We're confident you will never find a more biblical worship service than the one you are about to experience.
​
Third, the congregation participates in worship. 
Jesus Christ offers himself to God the Father on behalf of His Church and for the life of the whole world. The entire Church participates with Him as one Body to offer God praise in psalms and hymns, hear the Bible read aloud, confess our common faith in the Creeds, pray together, and receive the Holy Communion. God gives us grace and we respond by offering ourselves back to Him as "living sacrifices" (Romans 12:1).
​
Children at Trinity.
Our goal is to incorporate our children into every aspect of parish worship and life. We want their earliest memories to be imbued with the full sensory experience of worship together. Children are lovingly invited to our services to participate in the rhythms of the liturgy. In practice, this means that the sounds of children – ranging from laughter to cries – are viewed not as distractions, but reminders that we are all called to be as little children. Our children are not future members in training, but rather full members in the present: embraced, accepted, and joyfully welcomed into our corporate worship.
This also means that we seek to create a Christian culture that engages and envelopes our families – a culture that radiates outward from the altar that we share on Sunday. Trinity Anglican seeks to create opportunities both formal and informal for celebrating the rhythms of the church calendar together, outside of Sundays, with fun, food and fellowship. This means both encouraging rituals families can practice together at home and gathering as a congregation to share in traditions of the church year.
Receiving Holy Communion at Trinity.
Visitors who are baptized in the name of the Father, Son, and Holy Ghost and already admitted to Holy Communion in their own churches are invited to receive the Sacrament in faith, repentance, and charity. To receive a blessing, non-communicants are invited to kneel at the altar rail and cross their arms over their chest.